Join us at Sally Creek Golf Club for the second annual Tuesday Ladies' League! Featuring:
Play anytime Tuesdays
9 hole weekly league, open to the public and members
Special league green fee rates
Season standings based on weekly scores
Weekly prizes and skins game
Golf score Handicapping included
Season end dinner and Prize Table
Individual Scores
Tuesday Tee Times All Day
Sponsored Holes & Weekly Prizes
$5.00 Weekly Drink Specials
(Wine Tastings, Gin/Vodka Based & Beers)
Course Management & Playing Clinic
Year End Closing Event; Dinner & Prizes
$2 Year End Prizes, $2 Weekly Prizes, $1 Weekly Draw
To register, please print and fill out the registration form below. Players can email their completed form to the course's General Manager at gavin@sallycreekgolf.com, or drop off their completed form at the Pro Shop.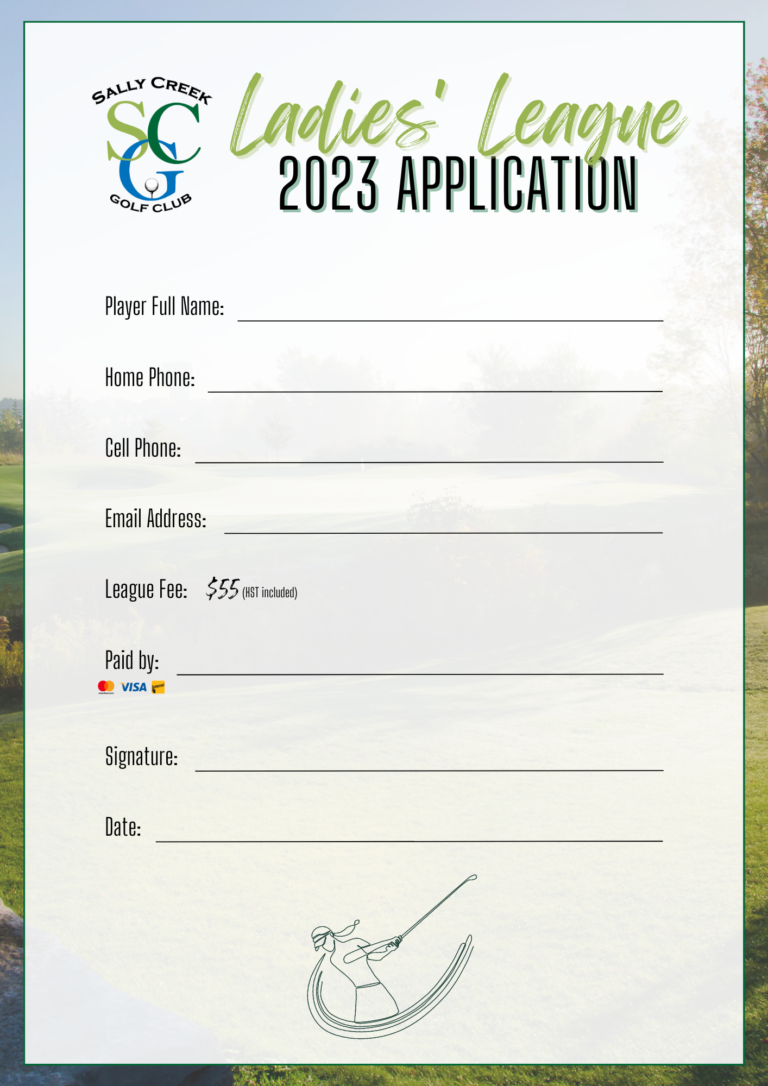 With the 2023 Golf Season quickly approaching, the Tuesday Ladies' League is looking for new partners to sponsor individual or multiple weeks of play!
*Reach a new target market
*Offer Samples for new and existing products
*Over 2,000 rounds played during the League Season
Contact General Manager for more details: gavin@sallycreekgolf.com